BI Solutions Utilities Offering
We are striving to be the partner of choice for implementing Utilities Solutions (SAP IS-U). Our clients have consistently recognized us as a dependable, flexible and scalable SAP Partner. We exceed our clients expectations with flexible solutions and services and easy to use and high quality IT products.
Our Offering
• Installation, set-up and upgrades
• FERC Reporting
• Predictive analytics
• Embedded SAP BPC running on SAP S/4HANA
• Migration to SAP IS-U/CCS
• FI-CA receivable and payable
• Customer service/Front office
• Billing and invoicing
• Work management
• Device management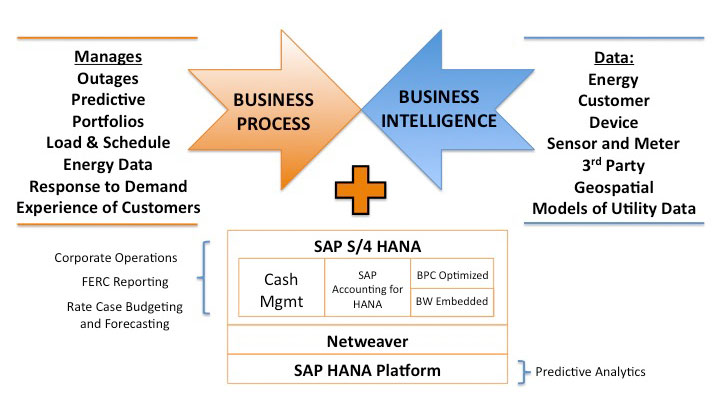 SAP BPC and SAP S/4HANA
Embedded SAP BPC running on SAP S/4HANA allows for a robust planning and forecasting solution for regulatory rate case budgeting and forecasting, that minimizes data redundancy. The need for ETL in batch mode is reduced or eliminated and hence latency in data in BPC is reduced.
BI Solutions was involved in the first BPC Netweaver implementation in North America in 2008 and continues to be a leader in providing SAP EPM solutions.
FERC Reporting
Satisfying the requirements for GAAP and FERC involves reporting from the accounting and finance departments that can become complicated and expensive to produce.
BI Solutions provides starter kits on SAP S/4 HANA that provide out of the box solution for FERC compliance and additional capabilities.
Predictive Analytics
Predictive analytics can improve business processes and outcomes in the following areas:
Efficiency of maintenance crews
Customer Satisfaction
Compliance and Safety
BI Solutions understands the capabilities of SAP predictive and provides holistic predictive based solutions for utilities be it dealing with customers or assets and safety.
SAP IS-U/CCS
As the financial and competitive costs of outdated legacy Customer Information Systems increase, utilities are looking for a competitive edge.
BI Solutions offers an upgrade and migration service to SAP IS-U/CCS.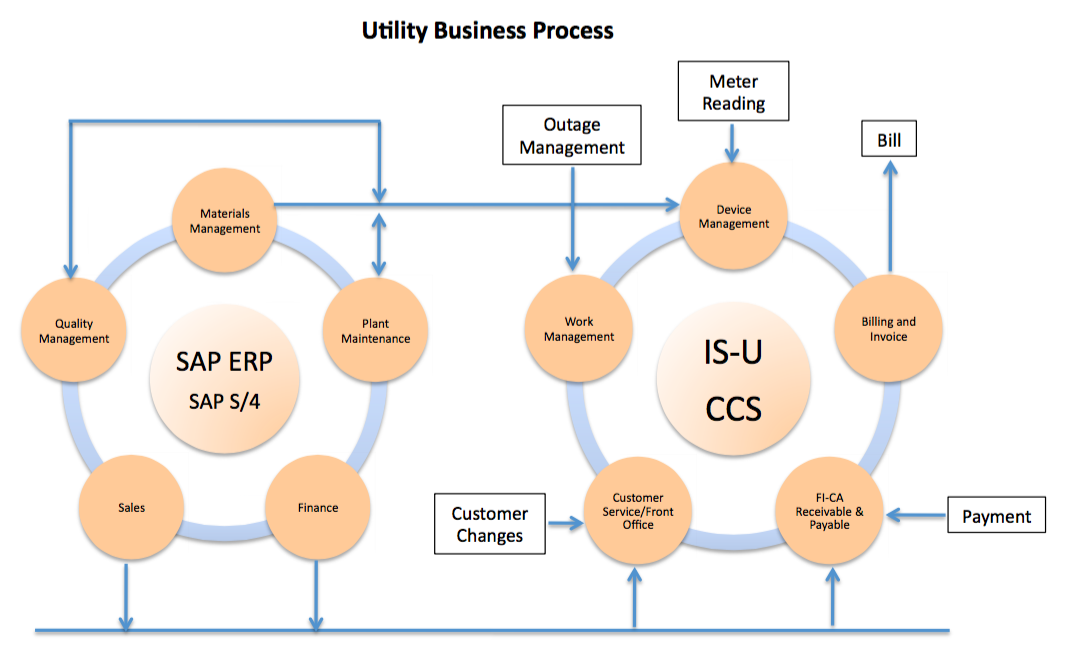 What is going on in the Utilities Industry?
The utilities industry is rapidly transforming which presents big regulatory, environmental, operational, and technological challenges. In order to keep up with the changing utilities landscape and innovate their business models, many of the leading companies are investing in new technologies such as the smart grid and in-memory computing platforms like HANA.