Our Methodology
Our Methodology is a hybrid between ASAP approach and Agile. Though we follow the ASAP methodology for our implementations, we recommend constant prototyping of our key design decisions during the blueprint phase.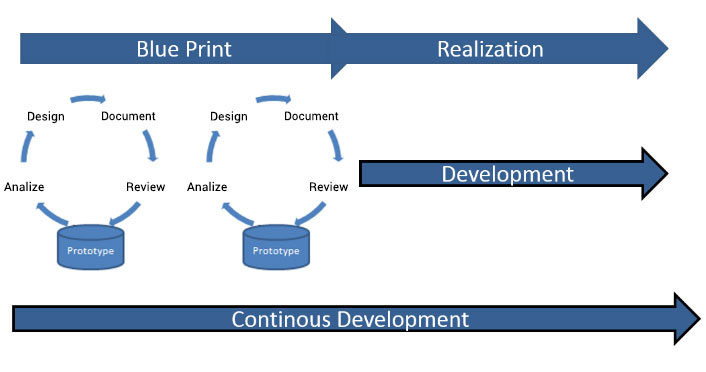 Our services
Onsite Model
This model is suited when the technical team needs to be in close contact with the functional team.
This model is well suited when there is a need to have constant and continous interactions. In our opinion EPM implementation will fall into this category.
Though we follow the ASAP methodology we have a small twist to the methodology which is more related to an agile approach.
We recommend constant iterative prototyping even during the blueprinting phase of the EPM project. EPM Projects need constant interactions with the client and an onsite model provides it.
We also recommend this model due to the quality of the resources available onsite in this niche product.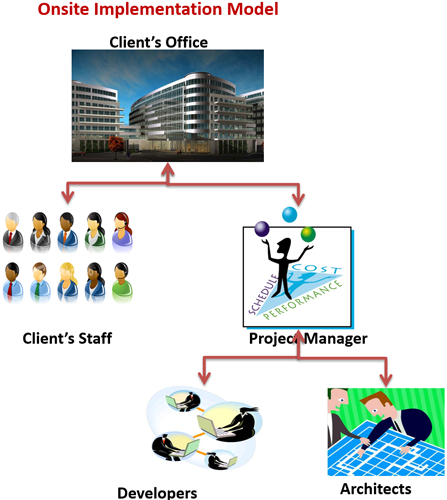 Offsite Model
We do not recommend or offer such services during our implementation phase of our project as we simply believe that it is penny wise pound foolish to do so. We have seen too many of the projects fail or redone or not fulfilling the business requirements. Hence we don't offer such service during the implementation phase.
Value = Benefit - Cost. A low cost with no or lower benefit to the business is not the answer.
We also believe that in SAP EPM space, the quality of talent offshore is not at a level to do implementations.